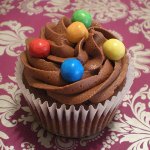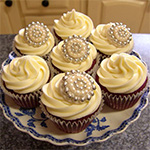 Here at The Purple Cake Company, we absolutely love baking! It's our passion.
Cupcakes & wedding cupcake towers are our speciality. We pride ourselves in producing exceptional products and love making everything from scratch. From the cupcake batter, to the detailed decorations, everything is meticulously handmade.
There's a certain kind of magic involved in baking. You put all the ingredients into a bowl, in a certain order, bake it for a while and you end up with something that can make someone smile, brighten someone's day or make someone feel like a kid again! Nostalgia is another great feeling you can get from baked goodies, as almost everyone has a fond childhood memory of their mother or grandmother whipping up a delicious treat in their kitchen.
The Purple Cake Company's aim is to help people celebrate their special day in the most delicious way possible. There's nothing better than biting into a delicious treat and knowing that someone took the time to find the freshest, preservative-free ingredients and make it by hand, especially for you!
So, why not let us use our passion for baking to create an amazing cupcake for your celebration. Quality, attention to detail and love for what we do is always guaranteed at The Purple Cake Company!
Based in Durban, South Africa